Take a tour of our Building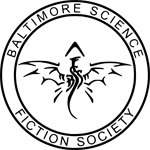 Anime, Manga, and Gaming Social at BSFS
The Baltimore Science Fiction Society hosts an Anime Social from 2 p.m. to 6 p.m. every fourth Saturday of the month. This is a day of anime watching, board gaming, manga reading, and just general hanging out. While children are welcome with adult supervision, and no adult material will ever be shown, the Anime Social is aimed at those 18 and over who would like to meet other adults in fandom.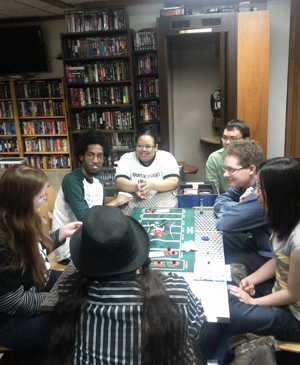 Second generation BSFS member Leona Thompson runs the anime showing in our large theater room using an HD projector on our 10 ft screen. In the other room we host board gaming (Settlers of Catan, Seven Wonders, often some Qwirkle, etc.) and just general shenanigans. You don't have to be a BSFS member to attend and everyone is welcome.
Email BSFSEvents at BSFS dot org with any questions or concerns.
"Balticon" is a service mark of the Baltimore Science Fiction Society, Inc.
Copyright 2013. BSFS is a 501(c)3
non-profit organization.
Baltimore Science Fiction Society, Inc.
PO Box 686
Baltimore, MD 21203-0686
Phone: (410) JOE-BSFS (563-2737)
webmeister at bsfs dot org