8
• Alphabet Soup. Board Gaming from 12:00 Noon til 5:00pm. Board gaming using the Hal Haag Memorial game collection. For more info contact artb at bsfs dot org

9
10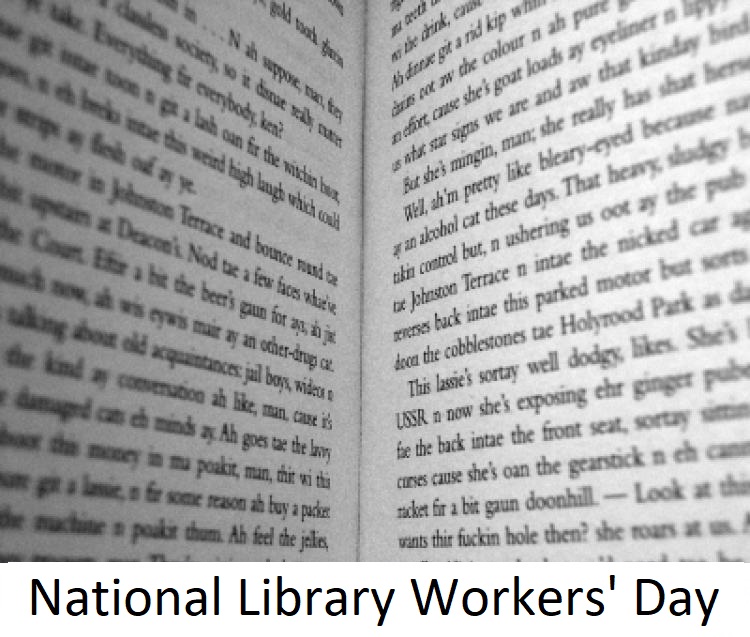 11
12
• Writing Circle 6:30-8:30pm. SF Focused Writing Group. For more info contact BSFSEvents at BSFS dot org
13
14
• BSFS Swap Meet. 12:00Noon - 5PM. (Building Open at 11:00pm to bring in items) Bring your SF and Fantasy memorabilia to trade with others or to sell. Bring genera theme stuff or fanish stuff only. No fee to bring and sell/trade or of course just to buy. Upgrade your collections!
• Balticon Planning Meeting 7:00pm

• Reading at BSFS at 8:00pm by author Rebecca F. Kuang from her book The Poppy War.
• BSFS Business Meeting 8:30pm
22
• Alphabet Soup. Board Gaming from 12:00 Noon til 5:00pm. Board gaming using the Hal Haag Memorial game collection. For more info contact artb at bsfs dot org

• Tabletop Role-Playing Game Event. 1-5pm. Our Tabletop Roleplaying Games (RPGs) meetup! We will be rotating through various tabletop Sci Fi RPGs, starting this month with Shadowrun Second Edition. Future events will include the Dr Who RPG, Firefly RPG, Stargate RPG, Star Wars RPG, and many others. Never played an RPG before? You are most welcome, As long as Tabletop RPG's you are welcome, we will be running for all levels, we have a few experiance GMs, but are always looking for more. Premade characters will be available, we will run as many games as we have people for. For more details contact Matthew at bsfs dot org
23
24
25
26
• Writing Circle 6:30-8:30pm. SF Focused Writing Group. For more info contact BSFSEvents at BSFS dot org
27
28
• Anime Social at BSFS from 2 p.m. to 6 p.m. This is a day of anime watching, board gaming, manga reading, and just general hanging out. For more info contact BSFSEvents at BSFS dot org

• Book Discussion Group 6:30pm. Featured Book: Oath of Fealty by Elizabeth Moon. Details contact bookdiscuss at bsfs dot org